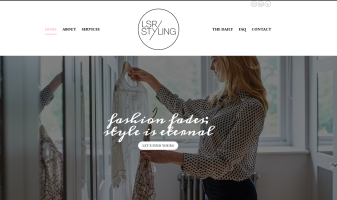 LSR Styling
We are a customizable wardrobe consultation, organization, and personal styling firm.
Our mission is simple. To empower you to feel confident in and excited by a wardrobe that works for every day of your life- whether it's a board meeting, running errands, or a special night out. What you wear and how you feel in it is a direct extension of who you are.
Lauren takes a highly individual approach to guide clients through all steps of the wardrobe curating and personal styling landscape in an honest, supportive, and relaxed fashion.
It may be creatively editing down what you already own so it feels like you have a new wardrobe that actually works for you, or enhancing it by thoughtfully incorporating key additions.