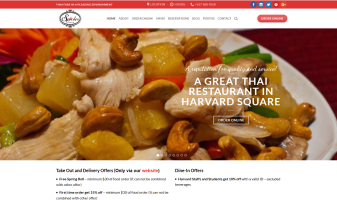 Spicies Cambridge  is a favorite Thai restaurant in Boston. Never leave disappointed. Our portions are large and delicious!
Our service is always on par as our responsive staff will promptly seat your party in our very clean, atmospheric dining area.
Be sure to try our boxed lunched menu with lots of variety, along with our more traditional Thai restaurant fair.
Save
Spicies Cambridge – Thai Restaurant