Think of us as your in-house website maintenance and improvement team. Just send us your updates and change requests and consider them done. Your work will be completed promptly and exactly as requested.
Website maintenance includes revising, editing text, photos, services, products, etc or changing existing web pages to keep your website up to date. How often to update varies greatly from business to business. It can be as little as once every couple of months to as much as daily updation, depending on your needs, whether you're selling products or services, etc. We make Website Maintenance a simple, stress-free experience. You will be assigned a single contact person who knows you and your project – you won't be shuffled around and have to start at square one explaining your project and needs. We are specialized in providing personalized web maintenance service – it's the reason so many of our clients have been with us long term. Our Website Maintenance solution takes over the responsibility for updating and operating your site so that you can concentrate on what's important to you.
Professional Website Maintenance & Support Services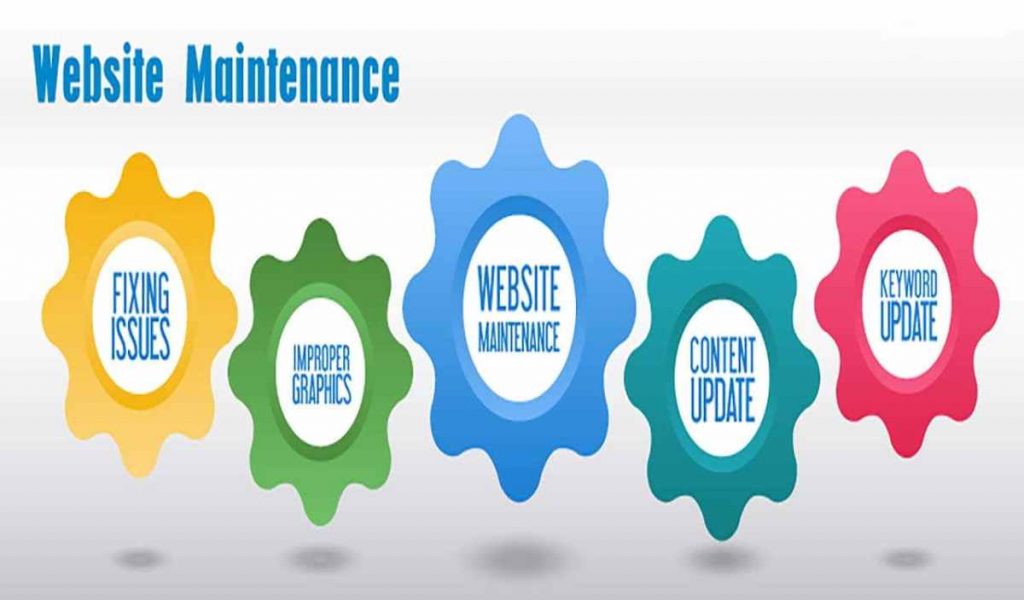 Our website maintenance services include…
 Keeping your blog updated with fresh content
 Making website improvements
 Enhancing your website's design
 Functionality troubleshooting (Something broken? We can fix it.)
 Maintaining your latest news or events calendar
 Upgrading your plugins
 Reworking outdated components
 Adding new pages or sections to your website
 Regular reviews to pinpoint beneficial improvement options
 Making individual updates on an as-needed basis
Here's how our website maintenance service works
Send us your updates via email.
Receive a prompt confirmation from us with an expected turnaround time.
Relax.
Find an email from us in your inbox on or before the due date confirming work completion.
Website Maintenance Services
We work with you, grow with you, and remain by your side as a personal resource. Our monthly plan include website maintenance, SEO support, error fixes, content updates, backups, consultations, security monitoring, and unlimited tech support.
We Learn From Each Customer
The diversity across our customer base helps us continue to advance our craft by working with the large variety of web platforms- found online today including Custom HTML/PHP, WordPress, and E-commerce based websites to name a few.
Even if your website is old and outdated – you can rest easy knowing you are in good hands.
Save
Save