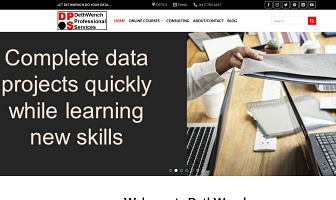 DethWench Professional Services
We provide online courses and educational and consulting services in data science, public health, and academic leadership.
DethWench Professional Services (DPS) was founded by epidemiologist Monika M. Wahi, MPH, CPH, in 2004 as a part-time consulting effort.
In 2012, Monika expanded DPS to provide a broad range of public health education and informatics consulting services, including leadership and management coaching.
In 2015, Monika co-founded Vasanta Health Science Inc., and when her co-founder left in 2016, DPS became a division of Vasanta Health Science.
DethWench Professional Services