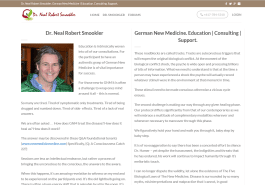 Education is intrinsically woven into all of our consultations. For the participant to have an authentic grasp of German New Medicine is of vital importance for success.
For those new to GNM it is often a challenge to wrap ones mind around it all – this is normal.
So many are tired. Tired of symptomatic only treatments. Tired of being drugged and numbed down. Tired of side- effects. Tired of a lack of real answers.
We are often asked … How does GNM treat the disease? How does it heal us? How does it work?